My husband and I are doing deep work on our relationship together right now.  We've been married for over 20 years.  We are good friends and have deep respect for each other.  No matter what.  But we have faced the usual stresses of careers, parenting four children, worry about the future, finding our individual joy and also keeping our intimacy alive and well.  The past year has been intense in many ways, leading us both to have the most honest and transparent conversations about what we both want and need.  Ever.  I am so very grateful to have a partner who is not afraid to ask the hard questions and face whatever answers come.  It's the bravest work I have ever seen.  Or experienced.
While I've been actively confronting and releasing all kinds of stories and beliefs in my personal work with the medicine wheel, I realized that I needed to target ALL the story around my marriage and my primary relationship in order to move forward with freedom and grace.  It's really difficult to launch a renewed relationship if there is still a bunch of baggage from the past laying around.  Baggage tends to stink up our emotions so it's tough to know what's really true.
I often write after a meditation.  Even during a meditation.  I will sometimes post a question and then just wait for whatever comes next as an answer.  It's interesting and often "works."
Today, I asked, "Can I have true romance again?"
Listen, I get that the little things, like holding hands or going out to dinner or on an amazing vacation to Italy are very romantic.  Of course they are.  But let's be honest.  The romance we felt when we were first getting to know each other, before we had some years of pain and neglect and resentment built up, was a beautiful thing.  It wasn't forced or mechanical.  It came from a place of hope and possibility.  It was euphoric and gentle, wild and free.
I have heard that there are some lucky couples who find a way back to something resembling that.  It may not be the blush of new love, but a sweeter, richer love, something that simmers deep, preserves the fair sparkles and ancient amber of entwinement.  Instead of barrels of oak and seasons of vine, Aged Love ripens with blood, sweat and tears, into a vivid bouquet of every shared experience and moment, slowly turned with four hands and two hearts, determined to create something exquisite, timeless and good.
And so today, I wondered about romance.  Will I feel that sweet tickle in my stomach, when my beloved's gaze is so full of appreciation for me, that my heart unfolds like a wild blossom, inviting his love deeper?
And my answer came:
Dance with YOUR Life.  Ignite YOUR passion to live.  That is true romance.

Taste the wild nectar of the natural world with your lips.

Hear the heart melting melodies, in synchronicity with every plane of existence.

See the colors of the invisible spectrum bathing every molecule in radiant wonder.

Feel the warm embrace of solar light infusing your body and soul, and the shimmering winds of change propelling Life onward.

Smell the seasons erupt in time between moments of awareness.

Life is an ever blooming bouquet of magic.

There is no deeper, heart opening, soul quenching, mind bending, ecstatic romance than with the Divine Self connected to this Life Self.

Wrap your Self in YOU and feel the waves of love fill up all the vacancies left by the fading shadows and fears.

Our own Awareness brings light to the dark scaffolding we constructed to withstand the illusions, the curtain we knit and hid behind, before we come to find that WE are infinite, renewable, self generating and sustaining Love energy.

Your cells hum with love.

Your eyes see with love.

Your heart hears with love.

Your mind knows with love.

When your whole mind-body-soul runs with love, there is no thing, no idea, no belief, no fear, no worry that can shut you down.

You are the ultimate free energy.  Romance is the dance you dance with YOU.
And just like that, I am reminded that everything I think I want or need, I already have.
Want to find out more about the tools I'm using to get my mojo back in every area of my life?  Check it out —-> HERE.
xo
PS:  ALIVE by Empire of the Sun
"Loving every minute 'cause you make me feel so alive…"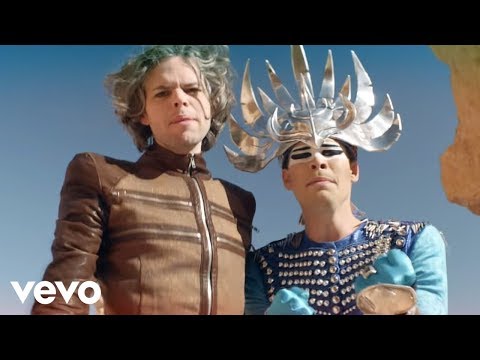 PPS:  Join me on the amazing, life changing, empowering journey of the Medicine Wheel —-> HERE.
There was an issue loading your timed LeadBox™. Please check plugin settings.
There was an issue loading your exit LeadBox™. Please check plugin settings.