"The truest experience of Life is when we Dream Awake."  
Alberto Villoldo, Four Winds Society
Many of you have been asking me about the Medicine Wheel.  I could tell you that it's an ancient Toltec wisdom teaching.  Or that it's a process of letting go of baggage and negative patterns.  What I must tell you is that if you are reading this and feeling a buzz in your heart, you are being called to a path of freedom unlike any other.
A year ago, I was on my knees in my life.  Everything was stuck and overwhelming.  Because of my previous adventures in spirituality and self help, I knew I was suffering needlessly but nothing I had discovered up to that moment was helping.  I listened to my own complaints and knew that nearly all of it was either my own doing or out of my control.  Neither understanding was getting me closer to relief.  All four of my children were having various struggles that made me fear for their futures.  My marriage was beyond stressed.  My health was crashing.  Any creative ambitions I had were fading fast in the endless black hole of super mothering.  I was a novice skier stuck staring at a 90 degree triple black run on a blizzard day.  I was about to risk broken bones and brain damage to tumble down to the bottom of a life that was beyond my ability to manage gracefully.
When you hit rock bottom there are always ropes dangling to pull you out. The question is…
Click To Tweet
When you hit rock bottom there are always ropes dangling to pull you out.  The question is which one do you grab?
You're either in the Flow of Life, or you are resisting it. John English, Ancient Wisdom…
Click To Tweet
I was thankful my old friend, John English, called me at this point.  I had studied the Medicine Wheel, the South direction, in Sedona with him almost 10 years prior.  I was familiar with the practices and tools, at least of the South direction.  And I had learned a TON about my Soul and the Universe. I journeyed to Peru to meet the Q'ero in person.
I meditated and studied metaphysics.  I walked on fire.  I trained in Pranayama breathwork and experienced my soul vibration.  I trained in Reiki and Reconnection energy work.  I could write a small book on these early experiences.  But I didn't have the force of will to finish the Wheel; to travel to the teachers and really integrate it into my daily life.  I was afraid.  I think I was most afraid of the unknown.
Now, as a medicine person, or what we call a "Luminous Warrior," I embrace the Unknown.  The Universe is an endless mystery and rather than feeling afraid or oppressed by it, I walk in harmony and gratitude with it.  And when something happens that would have triggered me into panic or despair, I am able to connect instantly to my center, using grounding, or stalking or clarity of vision to ride out the turbulence.  THAT alone is worth the time I spent doing the work.
The privilege of a lifetime is being who you are. J Campbell
Click To Tweet
The Medicine Wheel is four parts that are encompassed within the major directions of a compass, beginning always in the South and completing the journey in the East.  Each direction provides a series of exercises and discoveries that will serve you in profound ways, no matter your personal life or business goals.
If you are reading this, it may well be your time to embrace the Power of Life.  Your true brilliant Self is awaiting.  The Medicine Path is the way of shedding and surrender, excavating and shifting, listening and releasing, seeing and healing.  The Medicine Path is the way back to your innermost compass, the truth of your unique Being and your purpose here in this Life.
I would love to be your coach and guide through this amazing transformative process.  Because of the Medicine Wheel, I now have the vision, clarity, grounding, and freedom to choose in each moment how to respond and act no matter what happens.  Before, I was at the mercy of sub-conscious and unconscious currents.  Even though I was sometimes aware of them, I did not have the tools or confidence, until now, to move freely beyond them.
I now have the vision, clarity, grounding, and freedom to choose how to respond and act, no…
Click To Tweet
Please check out this link ====> 2016 Medicine Wheel Class ==== and consider applying to join me and some other incredible Souls ready to take the leap into a powerful, passionate and purposeful Life!
Here is my daily musical inspiration:  STOP WHERE YOU ARE by Corrine Bailey Rae.
Stop where you are
Under fading stars
This is the world we've made
There is no better place, it's true
Light a fire where you are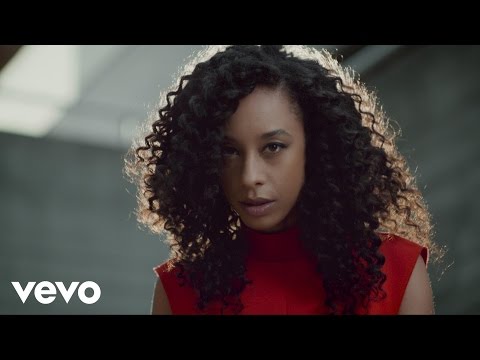 Namaste,
Lisa
PS:  ISO:  BUSY MOMS.  I'm looking to interview other BUSY MOMS for some life changing tools and programs.  Please Email Me if you are interested in participating!
PPS:  Join the next Medicine Wheel class and find out why I'm so excited about Life!  ====> HERE!
PPPS:  If you are not already a member of THIS blog, please join us =====> HERE
If you received this, it's because you have subscribed to one of my websites or blogs:
LISA LABON
DECODING ADHD
FREYA WOLF
LIFE ON PURPOSE
There was an issue loading your timed LeadBox™. Please check plugin settings.
There was an issue loading your exit LeadBox™. Please check plugin settings.