Some days, or weeks are just harder than others.  I don't know if it was the solar eclipse or the moon or hormones, but yesterday was just funky for me.  I woke up from a cool dream but felt haunted all day.  My dream was like a bolt of insight:
Write Love Notes and Sparklers
Or maybe it was light Sparklers?  At 4 am, I grabbed my iphone to write it down in my Notes app before it faded into oblivion.
I have long had sparklers as a "theme" on my blog headers.  Something about that hopeful, cheery light in the dark that always speaks to my heart.  My logo is a flame inside the lotus flower.  Fire sparks and ignites the heart.  The lotus blossoms and unfolds awareness of who we really are.  Love and Sparkle are essentially central symbols of my message and always have been.
I'm working with my mentor and life coach, John English, to develop my 2016 goals and plans.  I've been racking my brain for ways I can help people.  I have to admit, this is a BIG fear of mine.  What if I fail?  Who am I to lead or inspire others?  I can barely figure out how to delegate household chores, child schlepping and homework demands, personal hygiene and health, meal planning or dog chasing.  How am I going to start up a business, launch my creative dreams and coach clients on the Medicine Wheel this year?
Yesterday, I cuddled up in my bed and just wrote, felt, thought, wrote, cried, felt, thought, listened to appropriately melancholy music and meditated.  I am wrestling with some big stuff, around my relationships, my desires, my path.  I tried to release the unease to "not knowing" a practice where you let go of the ego's desire to know all things.  But it wasn't working.
And I think I know why.  I have this BIG assignment and I'm in total resistance to it.  I really, really don't want to do this exercise because it requires sitting with these old resentments and processing them through the wheel of clarity and release.  You would think I actually want to keep these darn things around the way I'm resisting this exercise.
I got through about a dozen before my mind insisted I needed to think about unrelated issues instead.  But our souls have a way of steering us back to the task at hand in one way or another.
As I was doing my workout later, I got massively triggered by a family mishap that was directly related to one of my BIG BIG resentments – that no one, especially my spouse, respects me or my time.  As soon as I am doing something good for me, the world falls apart.  Therefore, I am not allowed to do anything for myself because I do not deserve to be healthy or happy.  Because I am invisible.  Because I am unworthy.  Because….I am unloved and unlovable.
My knee jerk reaction was fury.  I was so pissed, I think I had fire coming out of my nostrils.
Anger is always a mask for other emotions.  In this case, heart breaking sadness.  A resentment hook.
I ran hard to burn the anger off, to reveal the sadness and hold my little self that was hurting.
On my way home in the car, I heard Corrine Bailey Rae reminding me to relax, let my hair down, find my way home.  It was a Love Note.  From the Universe.  To me.  Exactly what I needed.  I felt my body relax.  My heart just melted wide open and I hugged my little self tightly.
All is well.
I think that's what my dream was telling me.  Write Love Notes that you need and share them.  Share what lifts and inspires you.
Every piece of us that is healing needs a love note.  
When I feel overwhelmed, afraid, angry, resentful, I remind myself that I am MUCH more than that feeling or that experience.  I give myself a little LOVE NOTE reminder that all is well.  That I (the dreamer/soul) got this.  That I (the ego self) can chill.
Sparklers?  Same thing, but tools and insights.  Like this resentment process I'm doing.  Maybe I'll make some videos of these insights and tools?  SPARKLERS would be tools and insights that moves and shifts us into alignment.  Sparklers are Action Notes.  As soon as I finish this resentment release exercise, I will share what it is and why we need to do it.
In the meantime, let me leave you with this LOVE NOTE from Corrine Baily Rae.
Love,
L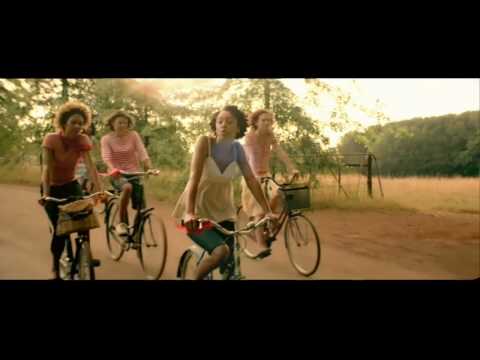 PS:  If you are not already, please subscribe to my blog so you can follow along with my Hero's Journey 2016! ====> Subscribe
There was an issue loading your timed LeadBox™. Please check plugin settings.
There was an issue loading your exit LeadBox™. Please check plugin settings.