Last summer, as I was recovering from the healing journey with my son, and as part of my process with the Medicine Wheel, I had the sudden realization that I wanted to rebuild.  Everything.  I was finally hearing my Soul, my Dreamer, but my body and my mind were in shambles.  I felt like a soft, broken, heap of raw flesh.  I did not feel powerful, passionate and certainly not so purposeful.  Mojo had left the house during the emotional tornados and I was ready to start climbing back to sanity.
A little voice, my Dreamer, said, "Build the Temple for me."
I am very active and have been doing some kind of sport or exercise for most of my life:  basketball, tennis, swimming, running, pilates, yoga, barre, supping, kite surfing, skiing, etc.  But I had taken much for granted and left the fitness bar in adulthood to "basic maintenance."  And while my baseline was not terrible, my health was honestly not great.  I struggled with fatigue for years before finally being handed the "Hashimoto's" card a couple of years ago (a progressive auto-immune thyroid dysfunction).  This was despite my regular visits to a fasting spa in Palm Springs, eating organic, fresh foods, taking all kinds of vitamins and doing some serious deep pathogenic detoxes that always helped but never sustained improvements.
The rebel inside me squirmed uncomfortably at the tired woman in the mirror.  Who are you and what did you do with Me?  I refused to surrender to any conventional idea about my body or my potential.  My work with the Medicine Wheel spurred me to really examine a long list of beliefs, including those involving my health and body:
Women are the weaker sex.  Giving birth ruins the body.  Muscles are for men.  I am not a runner.  Getting really fit is too hard.  I don't have time.  I'm too old.  Mind over matter.  I look fine.  Fatigue is normal.  Women gain five pounds every decade.  Deal with it.  I'm better off than most.  Running is bad for the knees.  Age and decline is inevitable.
I have learned that everything is energy.  Everything has a frequency and vibration.  Our thoughts, feelings, material senses.  We are major high tech sensory machines and we literally assemble our perceptions and our reality instantly, every moment.  The only reason we aren't aging backwards or levitating is because we (the collective we) don't believe it's possible.  We believe so strongly in cause and effect and yet we refuse to acknowledge the Heisenberg principle that we are the ultimate cause of everything we effect.
I found some old photos of a younger, feistier version of me.  That girl was full of energy and courage.  For all of her bold naivete, she believed in her own agency and ability to create anything she wanted in her life.
The mere fact of the photograph was proof.  Despite having no money whatsoever, on full scholarship in college, I managed to live, work, and study in Sweden and Europe for three years.  20 years later, an overwhelmed Stay At Home Mom hoping to launch a career out of nothing, I needed her energy combined with my growing awareness of what was possible.
I summoned Younger Me's courage and energy to guide me through what felt like the next switch back on my climb towards freedom – gaining POWER to navigate my purpose with passion.  It hasn't been easy.  I've had ups and downs.  When I've wanted to give up and stop, I look at my kids and remember that I am also doing this for them.  To be a role model as a woman, mother and "old person."  Ha.
When I enter the gym each time, I prepare my entire being for a whole body ACTIVE meditation.  Pushing past anything that comes up as I move from cardio to weights and back again, has given me daily opportunities to question superficial limitations and learn to love and appreciate what my body can do.  Working so directly with the flesh has taught me how integrated we are mind-body-spirit.  Emotions and thoughts live in our bodies and do erupt in the most peculiar ways.
I had incredibly stuck emotions come pouring out of me after a particularly tough workout.  One day, I was struggling to run at the tempo and intervals my trainer suggested.  I noticed horrible thoughts arising:
You suck.  You should be able to do this by now.  What's wrong with you?  See?  I told you, you are a terrible runner.  You look silly and pathetic.  Half marathon?  No way you'd make it.
Whoa!?  That is some crazy, negative self talk!
After sobbing in the shower, feeling the churning, dull, agony pouring out of my cells and washing away, I felt a radiant warmth filling all the now vacant spots in my being.  These awful beliefs came out of my body, into my self awareness on the treadmill, so that I could witness and release them.  The next running session was freer, easier, and more powerful.  Pushing my body out of it's comfort zones, getting to know the capacity of my muscles and bones, has given me a visceral gratitude for the temples we build for our very own souls.
If all of this meat responds to all of our programming, shouldn't we take a good hard look at that program when we can?
In less than five months, I have rebuilt my physical body, lost any sign of a hypothyroid, created a vision and business plan for a new career in 2016, witnessed profound healing for my ADHD child and seen the rest of my family continue to blossom in wonderful ways.
The Power of Life is the creative force of the Universe.  It is flowing like fresh, abundant water from the mountain tops into your veins.  Your body is a temple for this energy, buoyancy, intention, and clarity.  Each of us has a unique purpose for our lives. Living with purpose requires power (body) and passion (heart) to achieve our fullest expression.  I took Power quite literally and found that it reverberates into all the other areas of my life.  As my body is stronger, I FEEL more power to embody my passions and tackle my purpose.
What are you doing to create more power in your life?
xo
L
STRONGER by Kelly Clarkson — Yes, this is on my running playlist!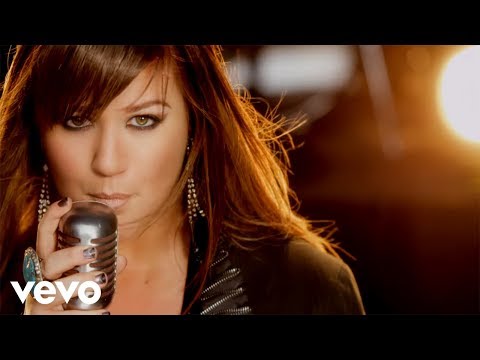 There was an issue loading your timed LeadBox™. Please check plugin settings.
There was an issue loading your exit LeadBox™. Please check plugin settings.