I'm going out on a [scary] limb with this post.  I have some people in my life who will not like this list at all.  There are items here they will find offensive (threatening or just plain wrong).  I apologize to them in advance.  I love them very much, and in no way ever mean to disrespect their views or beliefs.  I hope that in time we will see that it's all connected and part of the same glorious discovery of who we are.
I have always believed in a UNI-verse with an all inclusive membership where we have more power than we realize.  Some have asked me over the years to share my thoughts and how I make it through all the crazy confusion that is our world…and I've resisted sharing.  At least publicly.
But today I was going through some old files and I found this list.  I don't honestly remember writing it.  But, as I went over the list, I realized that I still stand by it all.  I don't know all the sources but if it rings true, it doesn't matter does it?
So, risking the ire of a few souls in my life who I love dearly, I dare to share my list with you.
——————–
WHO THE HELL ARE WE and WHY ARE WE HERE?
This is my best guess so far…
Forgetting our divinity was part of the deal.  If we could remember who we really are, the game would be over.  It's like cheating on the test.  You didn't really learn anything and you didn't ace it honestly.
I've learned a few things to help remind me:
We are all spirits in human earth suits.  Would you hate the fellow diver in a 6/4 (wet suit) just because you packed a 2/3?
Everything is energy.  Density can be the difference between smashing your head in a wall and sailing through it with your vision, imagination and intentions.  If you expect a door, most of the time there is one.
We all packed or received some crazy baggage, but we get to leave it here so why not let the small stuff go and pick your battles with the big stuff?  The less you carry around, the more fun you will have.
What ever we focus on, we manifest.  Fear is often the antagonist, trying to help us out, but without many saber tooth tigers, it's grasping at straws.  Fear keeps us alert, but don't let it hijack your manifesting energies on boogie men.  Think and feel about what makes you grin from ear to ear instead.
Forgiving is like dumping someone else's baggage behind you.  It's not saying what they did was okay.  It's saying that you are moving on.  It's taking even the tiniest crack of light from the darkest cave to find your way to your own truth and peace.  If you are still alive, you have the power to transform even the most horrific experiences into something powerful, for yourself and even for the world.  Your healing is the world's healing.  Forgive, transform, grow.
Emotions are our friends.  Even the dark and oppressive ones.  Knowing all of them enriches our sensory abilities and helps us have compassion for others.  Why?  Because if you've ever felt grief or rage, you'll understand when others end up there and just might be ready to offer a hand up.
Mistakes are great.  Make lots of them.  Hopefully not at anyone's expense but that happens sometimes (see #4) and is part of earth 101.
Make time for yourself, a date or appointment with your stillness.  Turn off the noise and distractions.  Start with 10 minutes a day, 5 if you are really in denial.  Have no agenda except to be present with whatever arises.  Notice your thoughts.  And notice that you notice.  Get to know the noticer.  Stillness is the door in.
Be patient with your experiences.  If your puzzle had an easy solution, you would have solved it already.  Embrace the living mystery that you embody.  It's hysterical.  Laugh about it.  No one knows why the eff we are here.  Your guess is as good as any.  And you are free to adopt the other big club mottos if you wish.
Question everything (my personal favorite).
We are all literally points of consciousness, awareness, interfacing on the most enormous matrix imaginable.  It's probably morphing and changing as we consider it.  So why pop brain cells trying to figure it out?
Have fun.  Enjoy your self.  Yes, you might be trampling the garden beds, but if you are smiling and laughing, chances are you feel good.  People who feel good are contagious and don't like to hurt others.  Your joy will help align us all.
When in doubt, breathe.  Breath is the ultimate reminder that we are living, BREATHING miracles of matter.  WhatEVER the source of this momentum, honor and acknowledge it.  It sustains you and me and everything in our world.  We are all breathing stars.  Isn't that reason enough to have faith that we are here for some reason?
WE ARE MADE OF STARS BY MOBY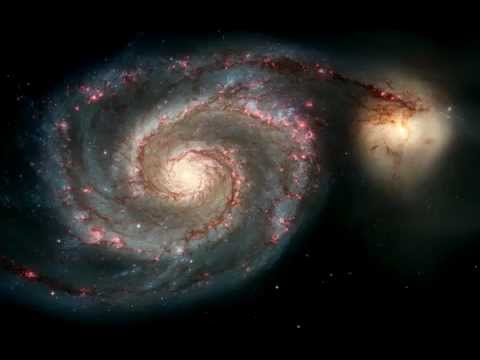 Flinging crazy bliss across the UNIverse,
L
There was an issue loading your timed LeadBox™. Please check plugin settings.
There was an issue loading your exit LeadBox™. Please check plugin settings.